Maiori
Italy, Coordinates: 40.648479, 14.640700

Maiori is a popular resort town on the beautiful Amalfi coast of Italy. It boasts the longest unbroken stretch of beach in the area. The town dates back to Etruscan times and was later conquered by the Romans. It was known at that time as Reghinna Maior, complementing the neighbouring town of Reghinna Minor. Both were named after the nearby River Reginna. Eventually the town names evolved in Maiori and Minori.
Visitors to this scenic coast will find the nearest airport is the Salerno-Pontecagnano Airport near Salerno. Those staying at Maiori will discover some wonderful sights and attractions. The 8th century Collegiate Church of Santa Maria a Mare stands on top of the Torina hill on the foundations of an even older fortress. It has a beautiful coffered ceiling, a superb organ and many noteworthy paintings.
The Convent of San Francesco is built in rococo style and its convent cloister has been used in various film scenes. The 10th century Abbey of Santa Maria de Olearia is in a cave and preserves the architecture of the early Middle Ages. The Miramare Castle topped with conical spires, the beautiful public gardens and numerous coastal towers make this a wonderful place to enjoy Italy's history and culture.
Maiori Beach is popular with families in the summer with safe bathing and a port nearby. The local cuisine is an attraction at any time of year with traditional dishes based on fresh fish, eggplant and chocolate. The local liqueur, the Concerto, is made to a secret recipe known only by local inhabitants.
Featured Properties in Maiori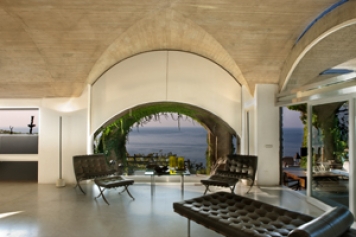 La Limonaia di Maiori
7 bedrooms, suited for 14 people
La Limonaia di Maiori is a modern villa designed by a famous architect whose genius is most effectively expressed in the fact that, while he built it using means and materials available in the '60s, h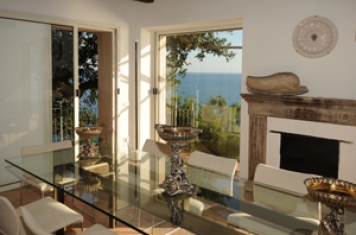 Torre Saracena di Maiori
6 bedrooms, suited for 11 people
An ancient lookout tower set inside an extensive property known as "La Badia" which descends through a landscape of dense Mediterranean vegetation, lemon trellises and glimpses of coastline.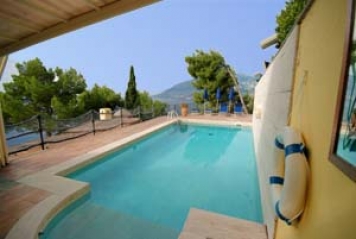 Torre di Cesare
9 bedrooms, suited for 18 people
Torre di Cesare is an old saracen tower from the 15th century on the coast about 3 kms from Maiori. It lies sheer above the sea in a dominating position and was built to observe and prevent the raids
All Our Maiori Properties
Recent Maiori Travel Articles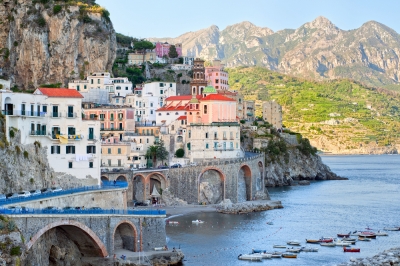 March 1, 2012
What to See & Do In Maiori, Italy
Maiori is a world-class tourist destination and is situated in Italy; to be much more precise about the location, it lies in the costal area of Amalfi, which is an outstanding province of Salerno.