Recent Travel Articles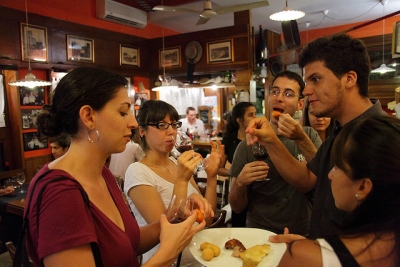 February 3, 2015
Eat Like a Local in Venice
Is there any such thing as cheap dining in Venice? With a little research and know-how, you can dine very well during your stay, especially if you are staying in a holiday rental in the city.
January 20, 2015
Living the High Life on a B
The Cote d'Azur, including Nice, Cannes and Monte Carlo, is where the who's who of the celebrity world ha....
December 25, 2014
Ski Party in the Stylish Me
Although new Meribel's new ski resort provides a different and perhaps more memorable experience for skie....
November 5, 2014
Tasting the Regional Cuisin
Ask any tourist what Spain's cuisine is centred on and they will probably say paella, fresh fish and tast....
Tours & Things To Do
The Best Of Barcelona
See all barcelona has to offer with great city sightseeing tours. All Barcelona tours
Why Holiday Rentals?
Welcome to Nextaway, the home of over 30,000 vacation rentals! You've come to the right place to find the perfect property for your next holiday; whether you want a villa, condo, or beach front apartment. We've built up a fantastic portfolio of vacation rentals so we can match any requirement or budget.
Nextaway has made it easy and fun to search for holiday home rentals online. You can search by destination, or if you're not quite sure where to go, you can browse by theme, such as Beach, Mountain, Golf or Romance. You can view pictures and information on each property, plus find out when it's available and how much it costs. You can then contact the owner direct by phone or email and make your booking.