Lisbon
Portugal, Coordinates: 38.716671, -9.133330

Lisbon, the capital city of Portugal, is located on the west coast of the country at the mouth of the River Tagus. This ancient port city dates back at least 1000 years before the arrival of the Romans in 205BC. The historic centre, known as the Baixa, is in a low-lying area between the surrounding hills and spreads out from there along the coast to Belem, the starting point of many 15thcentury voyages of discovery.
The city of Lisbon is epitomized by its fine buildings, wide boulevards and monuments including the landmark Cristo Rei statue of Christ which overlooks the city from the left bank of the river. The impressive Praça do Comércio certainly makes a grand entrance to the city from the sea. The pleasant Mediterranean climate is ideal for exploring the city at any time of year. Lisbon has an efficient metro and bus system for getting around. The Santa Justs Lift transports visitors to the picturesque Bairro Alto district or take the tram up the steep hill to the Alfama which is a lovely place to dine in the evening.
Being close to the sea, a visit to the Lisbon Oceanarium may be appropriate. The National Tile Museum has a fabulous array of blue and white ceramic tiles called azulejos and is housed in a former Baroque convent which still retains its Renaissance cloisters. The Castle of Sao Jorge, damaged in the 1755 earthquake was rebuilt in 1938 and is now surrounded by the delightful gardens and narrow streets of the Santa Cruz district which are the perfect place for strolling. One final treasure is the 12thcentury Sé or Cathedral with its splendid collection of exhibits in the treasury is also well worth a visit. Further afield is the Monsanto Forest Park, one of the largest urban parks in Europe.
Featured Properties in Lisbon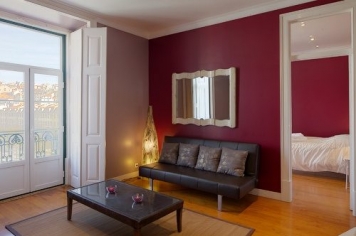 Apartment in Lisbon 13 - Baixa
3 bedrooms, suited for 8 people
Premium apartment in a vibrant location!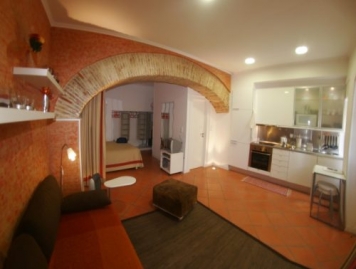 Apartment in Lisbon 39 - Alfam
1 bedrooms, suited for 3 people
Apartment 39 is a studio located on the ground floor of an ancient building, at Alfama.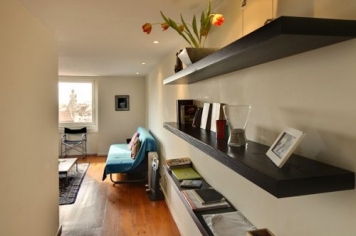 Apartment in Lisbon 60 - Baixa
1 bedrooms, suited for 4 people
Apartment number 60 is located on the 2nd floor of a typical XIX century building constructed in the Pena district, 2 minutes from Rossio and Baixa.
All Our Lisbon Properties
Recent Lisbon Travel Articles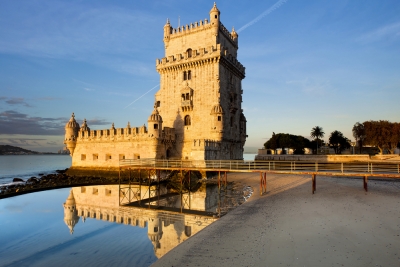 September 26, 2011
Hidden Gems in Portugal
Portugal's city of Lisbon, along with the Algarve coast, are popular destinations for holiday rentals. Most tourists head for these well-known centres to get their first taste of Portugal. However, those who have already fallen in love with this delightful cou
January 4, 2010
The Historical Sites Of Lisbon
Lisbon the capital of Portugal has much to offer to visitors both young and old.
January 1, 1970
January 1, 1970