Georgioupolis
Crete, Coordinates: 35.362890, 24.259880

Georgioupolis is a small resort and municipality in northwest Crete with around 500 residents. It is 43km east of the local airport at Chania. It was named after Prince George of Greece and Denmark who served as High Commissioner of Crete during its independence from the Turks in 1897 and subsequent union with Greece.
Georgioupolis has a rocky coast to the north along Cape Drapano and long stretches of sand to the east. The beautiful beaches are popular and have sunbeds, umbrellas, watersports equipment for hire and small beach cafés for refreshments. The village is at the mouth where three rivers empty into the Sea of Crete and the fishing harbour is located on the Almiros River. The town has a long history with archaeological evidence showing it was the site of ancient Amphimalla and the port of the ancient city of Lappa.
Visitors to Georgioupolis will be greeted by an avenue of eucalyptus trees lining the road from Vrisses. The town centre still has its fishing history in evidence although cafés, tavernas and holiday apartments now accommodate the many tourists who visit this lovely area. Buses connect Georgioupolis with local attractions such as the Old Quarter at Chania and the historic town of Rethymno.
Lake Kournas, a haven for wildlife, is a popular local attraction, easily reached on foot, bicycle or tourist shuttle. Further afield are the traditional villages towards Vamos and the impressive White Mountains further south. The riverside location and wildlife refuge has helped Georgioupolis retain its original old world charm and delightful ambience.
Featured Properties in Georgioupolis
Old Olive Mill
2 bedrooms, suited for 4 people
The Olive Mill, perched on a hilltop at the edge of the village of Embrosneros offers a rare opportunity for would-be travellers in time to experience several different ages in a short period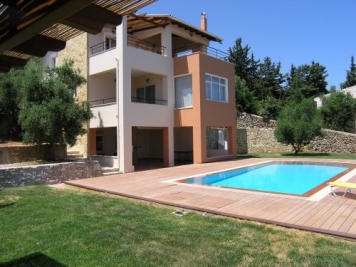 Villa Avra
3 bedrooms, suited for 5 people
This beautifully finished Villa offers spacious accommodation laid out over three levels. Achieving a fine balance between privacy and isolation, it shares its hillside position with a select few indi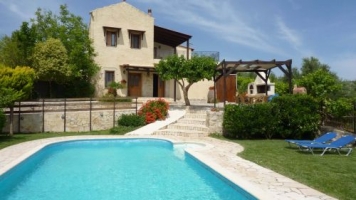 Villa Faye
3 bedrooms, suited for 6 people
Set on a hillside on the edge of a small hamlet 1.5 km from Vrisses this handsome air-conditioned villa provides an exceptionally comfortable base for exploring this green and verdant area in the rura
All Our Georgioupolis Properties
Recent Georgioupolis Travel Articles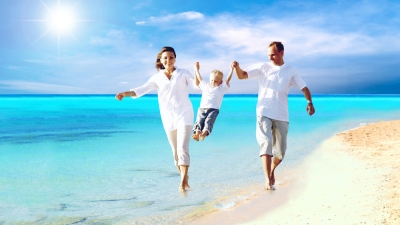 September 5, 2011
The Beaches of Crete
The coastline of Crete has 155 kilometres of beautiful sandy beaches.
April 18, 2011
Diving Holidays in Crete
Crete's scuba diving scene goes from strength-to-strength. Visibility and variety draw scuba divers to Crete's clear water.
February 2, 2011
Crete - A Great Vacation Destination
When we hear of Greece we are often reminded of Gods and Statues, but Greece is so much more than that.
January 1, 1970